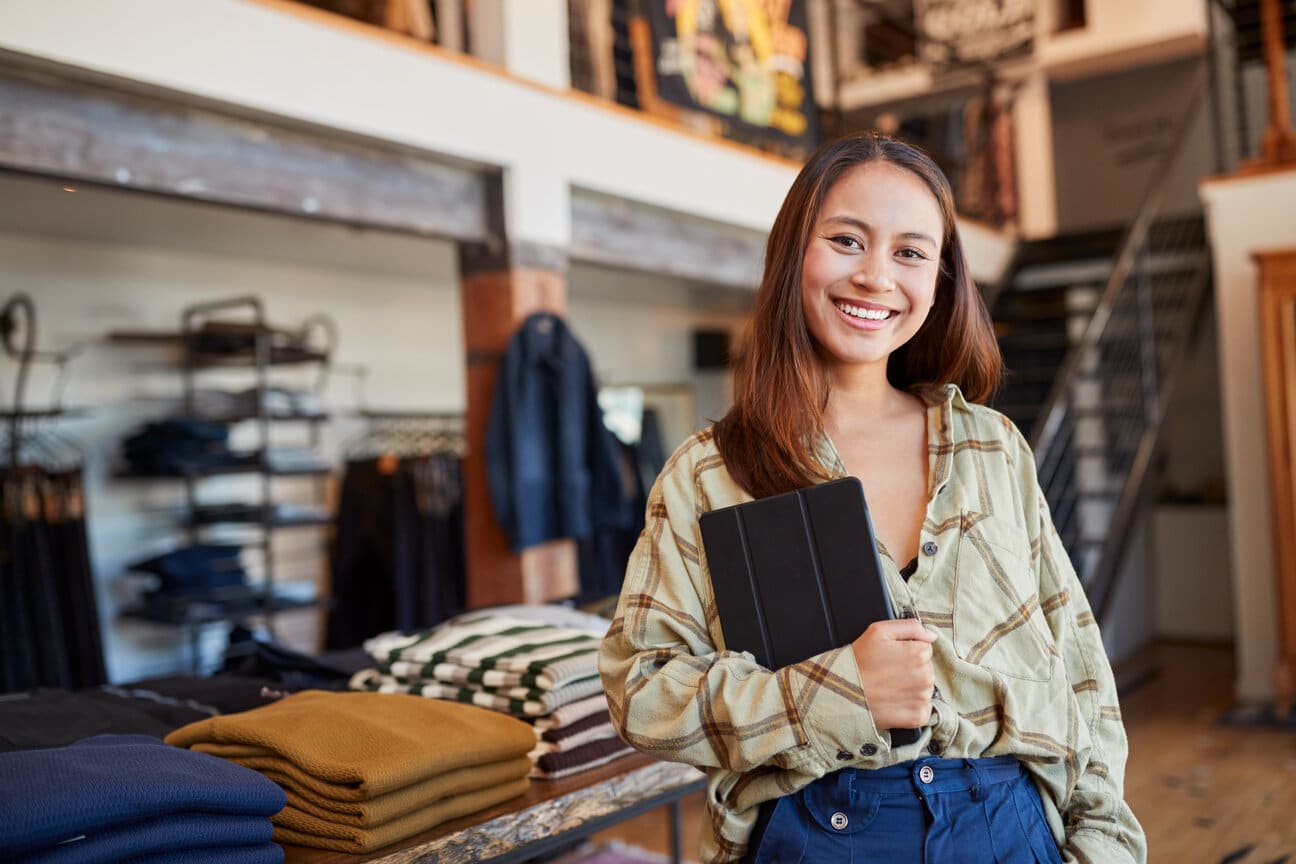 What is a retail store checklist?
Retail stores are places where people go to purchase goods or services. They range from big box stores such as Walmart to smaller local businesses. The goal of these places is to sell items at affordable prices. In order to ensure they get the job done right, retailers employ a variety of tools and techniques. One of those methods is a retail store checklist.
A retail store checklist can be found in almost any large company today. These documents vary depending on the type of business being run. Some companies even provide their employees with printed copies of the checklist to remind them of important steps during each shift.
What is a retail store checklist?
A retail store checklist is a list that helps management and staff keep track of operations that must be completed every day. These tasks are broken down into different categories to ensure that they aren't forgotten. Checkboxes are positioned next to each task.
For example, the checklist might include boxes labeled "check inventory," "clean shelves," "stock shelves," and "maintain cash register." Using these as points of reference, employees can keep track of what needs to be done throughout the day. Depending on the size of the retail store, there might be multiple lists for different departments.
Why are checklists important in retail?
Checklists help make sure everything gets done, including things like stocking shelves and cleaning bathrooms. They're helpful for employees because they provide a clear path for what needs to be done every day.
Here are some reasons why checklists are important in the retail industry:
They optimize accountability
They help communicate expectations
They keep employees focused on tasks
They make it easier to track progress
They give managers a better idea of how their teams are performing
The best tool to customize forms
What to include in a retail store checklist
Running a retail store can be a mammoth undertaking. You want to ensure that you open and close the shop in the best way possible. Using an effective digital checklist tool can help you save time and money as well as optimize your store operations.
Building inspection
Before you open, you need to inspect your storefront. A few simple but timely precautions can save you some headaches in the future. With the help of a digital checklist, you can make this task easier.
Here are three things you should include in your checklist:
Windows and doors
Air vents
Heating system
Loose locks
Hygiene and sanitization
Your retail space should always look pristine at the beginning of the workday. A clean and organized environment helps you run your business efficiently, which ultimately leads to increased sales. However, ensuring that your store space meets the established standards of cleanliness can involve keeping track of countless variables and be overwhelming. This is where a digital checklist comes in.
Displays
It is crucial to make sure that all promotional displays and shelves are clean and stocked, well organized, and free of clutter. As soon as customers enter the store, they'll start scanning the shelves for products they're interested in. However, if there's too much clutter, it might make customers leave.
You should therefore make sure that your store is properly set up and ready to go. You can facilitate this task by using a digital checklist tool to take a quick inventory of items on display across your store. This will enable you to efficiently manage the reorganization of displays where necessary, and save you money in the long run.
Technological tools
POS systems help retailers keep track of inventory, manage customer transactions, process payments, and provide reports. But they don't do everything. There are many more tasks involved in operating a retail store, such as managing employee schedules, tracking inventory levels, and processing credit card payments.
These additional duties require additional support tools, such as barcode scanners, cash registers, receipt printers, and more. Since they are such an integral part of the smooth running of your store and dictate the nature of its various facets, you are going to want to make sure they are running smoothly before opening. By entering this task in your digitized checklist tool, you can ensure that all the required systems work correctly.
Why should businesses invest in technology?
Daily briefing
The pre-opening briefing is a great way to start off the day. You'll want to give your team a quick update on what's happening and what you're expecting throughout the day. This can include anything from store traffic, to staffing levels, to weather conditions. You'll also want to go over some of the key points for the day ahead. For example, if there are special events planned for the day, let people know what those are. If you've got a promotion running, let everyone know how it's going.
If you've got something exciting coming down the pipeline, keeping your staff notified can be a great morale booster. Keep in mind that the brief doesn't need to be long. Ideally, it shouldn't take longer than 10 minutes. However, it should be thorough enough to cover everything that needs to happen during the day. Using an effective digital checklist tool, you can factor the perfect daily briefing, in terms of time and content, into your hectic morning schedule.
Inventory
Perpetual inventory counting and daily stock-taking ensure that your store always has enough stock on hand to meet customer demand. This helps prevent overstocking and understocking. If you are running out of a particular product, it makes sense to replenish your supply, rather than order more from your distributor.
If you don't count your inventory regularly, you could find yourself missing out on sales. When you go into the next fiscal quarter, you won't know how much inventory you actually have. You might end up paying too much for inventory or having to buy more than usual, because you didn't realize how little stock you had. Using a digital checklist tool, you can simplify this complex task and optimize store management.
Closing checklist
There are the various tasks that need to be completed at closing time. These too can be efficiently managed with the help of a custom digital checklist. On the whole, closing checklists are fairly simple. The main things you need to think about doing are cleaning the store, restocking the shelves, performing closing inventory checks, closing the cash register, ordering new stock if necessary, locking up, and checking all external doors.
Create custom checklists for your retail store
While it is possible to get generic daily checklist templates online, they won't have checklist items that are specific to your business. This is why TurboFormZ developed a custom form generator. Our platform is designed with ease of use and accessibility in mind.
In addition to customized forms, you have access to the following checklists: