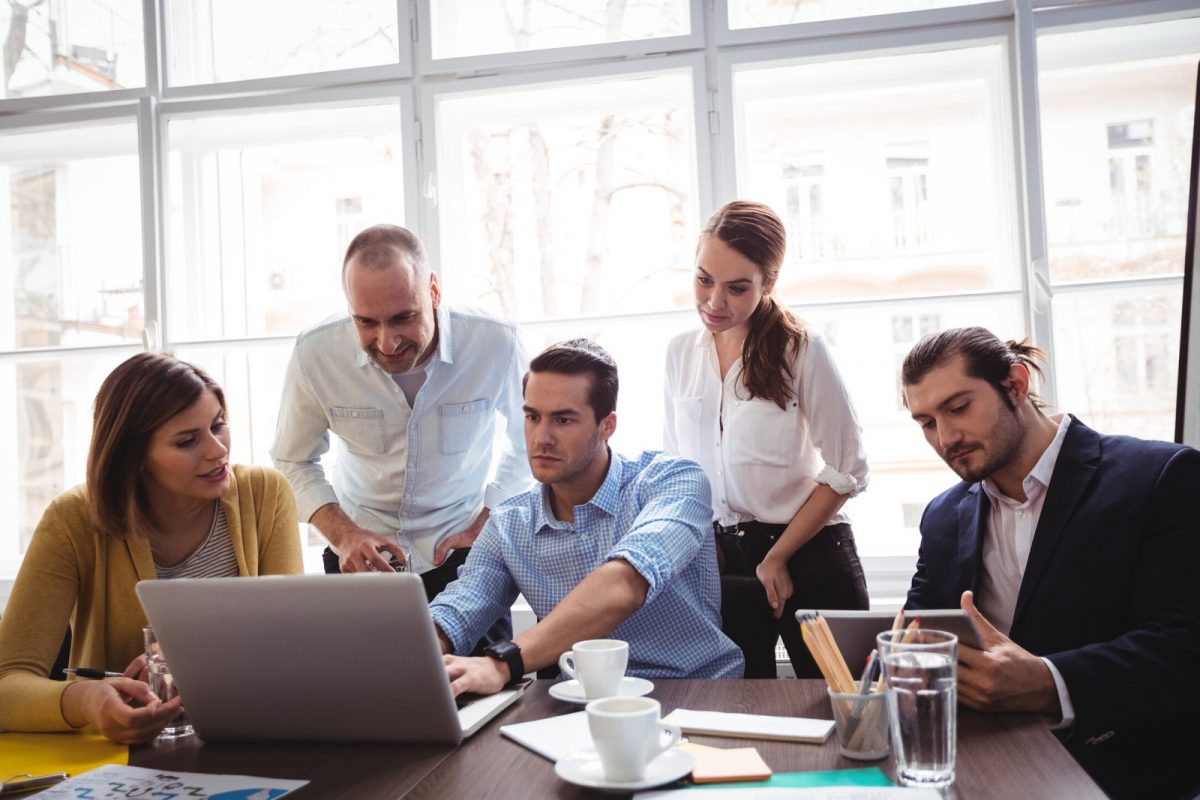 Why should businesses invest in technology ?
In the last few decades, technology has completely overhauled the way we do things. Whether it's on a personal level through our daily use of smartphones or on a professional level when it comes to running a business.
With the fast-evolving technological advancements and environment we live in, businesses have to keep up and invest in information technology systems to remain competitive and relevant in their respective market. After all, it is no secret that technology is the driver of success for modern businesses.
Moreover, with the current circumstances surrounding Covid-19, this reality is becoming increasingly evident. Technology is acting as an accelerator of change and highlighting the benefits of the digitization of the economy and businesses.
For innovative companies, digitized information and workflows optimize processes. Technology increases productivity and disrupts traditional business models. Even if the profitability of an investment in technology can be difficult to predict, the cost of financing is one of the lowest and the tax system is very advantageous when it comes to research and development.
This is particularly true in Quebec, since Investissement Quebec has recently launched the Productivity innovation initiative which encourages innovation of all kinds and boosts the digitization of manufacturers and businesses.
The role and importance of technology in businesses
Technology plays a vital role for businesses who seek growth and development. In fact, IT departments in companies are indispensable to their performance and to maintain a competitive edge.
As businesses are incorporating more and more forms of technology, it takes on bigger and more important roles :
Technology allows you to simplify and communicate more effectively with your staff and your customers. It can intervene in many ways internally and externally. It plays a huge role in streamlining the types of data relay that occur between different departments and helping everyone stay up to date. It also makes communication with customers smoother and more effective.
Boost marketing and business growth
With new technologies on the rise, it's an opportunity for businesses to advertise and discover new markets. Technology allows them to propel digital advertisements, break into new marketing channels, interact with customers… which ultimately draws more traffic and grows the company's revenues.
Facilitate decision making
Decision making is a critical process, and in order to make it easier and more efficient, the use of technology is essential. You don't need to stress about tracking your customer surveys or market data on spreadsheets anymore, with the right IT software you get accurate, hassle-free reporting and relevant metrics that will help you make better business decisions.
Enhance customer relationship
Customer Relationship Management systems rely on technology and new technological advancements to keep you up to date with your customers and their needs. They are crucial to maintain a solid relationship and make sure they don't switch to your competitors.
Maintain industry relevance
Whatever industry your business operates in, technology's role will always be to inject efficiency into your work processes and help you maintain a competitive advantage.
Benefits of technology for businesses
Whether you run a small startup or a big corporation, technology has both tangible and intangible benefits that will help you grow your business and deliver added-value to your customers.
Here are the key advantages of investing in technology for your business :
Automation, productivity and efficiency
Nowadays, smaller businesses can compete with bigger ones by being more agile and responsive to change. Using technology to automate certain work processes can improve your company's efficiency and employee productivity as well as reduce human errors.
With software applications operating in finance, marketing, sales and other departments, technology helps businesses understand its cash flow needs, track its sales automatically, optimize precious resources such as time… Executives can save time and money while also concentrating their focus on creating value and evolving their business strategies.
Security
Most businesses are subject to security threats and vandalism. That is why one of technology's greatest advantages is that it can be used to protect and reinforce security measures on critical data such as financial data, confidential executive decisions and other sensitive information.
It is even more essential now that companies are relying on cloud storage to manage and store their information. Technology allows businesses to set up robust cyber security measures to keep their assets and data safe.
Financial savings
Another key benefit of technology is the financial savings it introduces. The increase of productivity and efficiency allows the company to achieve more with less. Also, the automation of communication can reduce travel, data storage and server maintenance costs.
Research capacity
With the use of technology, a business acquires the capacity to research new opportunities and stay one step ahead of its competitors. Business that desires to grow must seize new opportunities and expand into new markets.
In this sense, another benefit of technology revolves around using analytic and metric tools to provide executives with relevant and accurate data that will help them make the best decisions to ensure their businesses' success.
Reliable storage
Some technologies, such as virtual vaults or cloud computing, provide the company with easy and reliable storage of their most important and valuable records without requiring big servers or physical drives. You don't need to worry about bugs or crashes in your computers since external servers are trained to do all the heavy lifting.
Business culture
Technology helps create a team dynamic within your business since employees in different locations have the chance to interact and discuss ideas smoothly. With effective communication, tensions and misunderstandings are less likely to occur. Collaboration improves the work environment and creates value for your business.
5 Reasons why companies should invest in technology in 2021
If you're still hesitant about investing in IT, we've detailed 5 key reasons why your business should invest in tech in 2021 :
1. Get an edge over your competitors
Perhaps the best thing about investing in technology is the power it can give your business in developing its competitive advantage. You could have the best ideas and the most professional staff but if other companies present these ideas better, build them faster or just improve them quicker, that's going to cost you a lot.
The earlier you invest in IT services and systems, the better it is for your business and the lower the chance you will get outperformed by your competitors. You want to be able to set yourself apart while providing the best products and services for your customers.
Investing in technology means investing in your future.
2. Remote access
Investing in technology gives your team the ability to work remotely and deliver results from anywhere. In fact, employees who spend 60 to 80 % of their time working remotely have the highest workplace engagement (source). Having more productive employees should be a good enough reason for you to invest in technology don't you think?
3. Better interaction with your customers
Customers are getting smarter by the day and they love technology. In order for you to keep them satisfied, you have to keep up with technological trends. Luckily, with the right IT system, this is a no-brainer.
You can set up a chatbot on your website to interact with your customers and rely on artificial intelligence to improve the customer experience, or if you notice that your customers are more active on a particular social media platform like Twitter or Instagram, you can direct your tech efforts towards that. You should always stay on the lookout for the next big innovation when it comes to communicating with your customers, because, not only will it generate customer loyalty but also attract new customers.
4. Speed
Investing in technology will save you a lot of time. By automating your workflow and processes, you reduce manual intensive labor and a task that normally takes your team a couple of days can take just a few minutes or hours with the right IT tools.
5. Strong company flexibility
Having the ability and agility to respond to changing business needs and a changing environment is key to success. A business is made to evolve over time, face challenges and witness a lot of changes overall.
New technology means that you will have the tools and the flexibility needed to apprehend any situation that may come your way. You can advance towards new markets and opportunities, you can target new clients, create new products or services… with ease and confidence.
How to find the right software for your business ?
The main goal here is not to find the best software but to find the software that best suits your specific business needs. Technology trends come and go, but the right software will stick with you for a long time.
The first thing you need to do is analyze your needs and possible areas of improvement. Once you have analyzed your current situation and existing tools, you can start comparing different software that meet your criteria.
You will want to start your research by filtering options and listing the best tools for your team, workflow and goals. Doing your research properly will help you avoid the hassle of changing solutions down the road.
After that, you will want to determine the budget you're willing to spend on this new software and try to stay within your price lane.
Make sure to choose a software that is customizable, that fits your needs and integrates with other software you are currently using. Most importantly, you want your employees to get on board with it and familiarize themselves with it as soon as they can.